Simple farm tools are the ones that have helped farmers to do agriculture since ancient times. Today we will talk about them and we will present you a list of the ones that are good to have.
We know that all new farm equipment, mega machines, tractors, and luxury automatic tools are awesome and very helpful on a farm. However, simple farm tools should not be underestimated.
Regardless of whether you own a large or small farm, you will need some simple tools at hand for organizing, maintaining, and working on the farm. Even if they are manual and not automatic or electric, these simple tools can make your work easier in unexpected situations.
We have created for you a list of the simplest farm tools that you must have.
1.

Simple farm tools
1.1

Wheelbarrow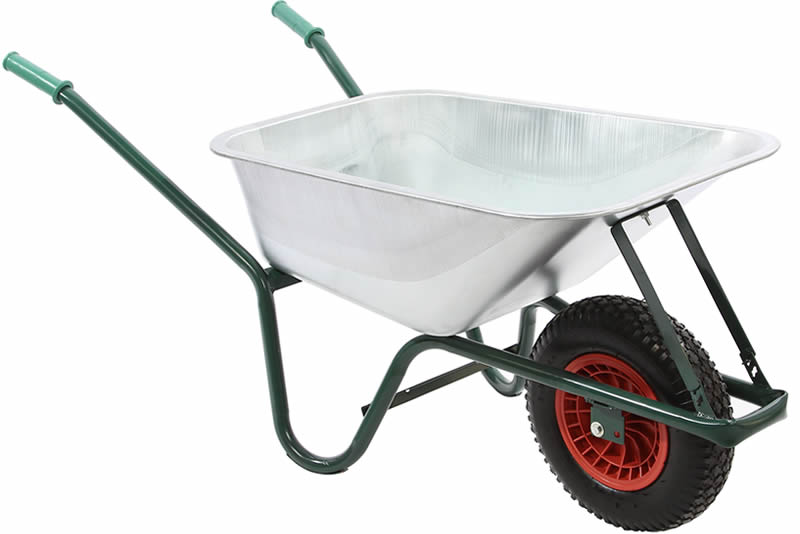 As the first simple farm tool on our list, we start with the presentation of the wheelbarrow. Consisting of one or two wheels, a metal frame, and two large handles, the wheelbarrow is a practical, simple farm tool in farms and households. Thanks to the two handles, it is easy to use and handle.
The wheelbarrow can be used for animal feed transportation, but you can place various tools, which you will need while working in the garden.
You can also store vegetable and weed remains to take them to the compost container in one go. Last but not least, thanks to the roomy container, you can use the wheelbarrow to mix various fertilizers.

---
1.2

Sickle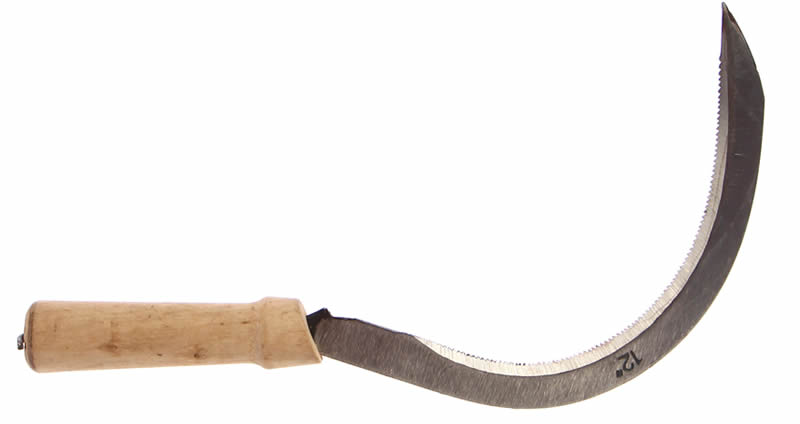 A sickle is a farm tool built from a metal or wooden shaft to reduce the risk of slipping and a sharp and curved blade. Being a versatile agricultural tool, the sickle can be used to cut different types of weeds or grass in the garden, but also for grooming the trees.

---
1.3

Watering Can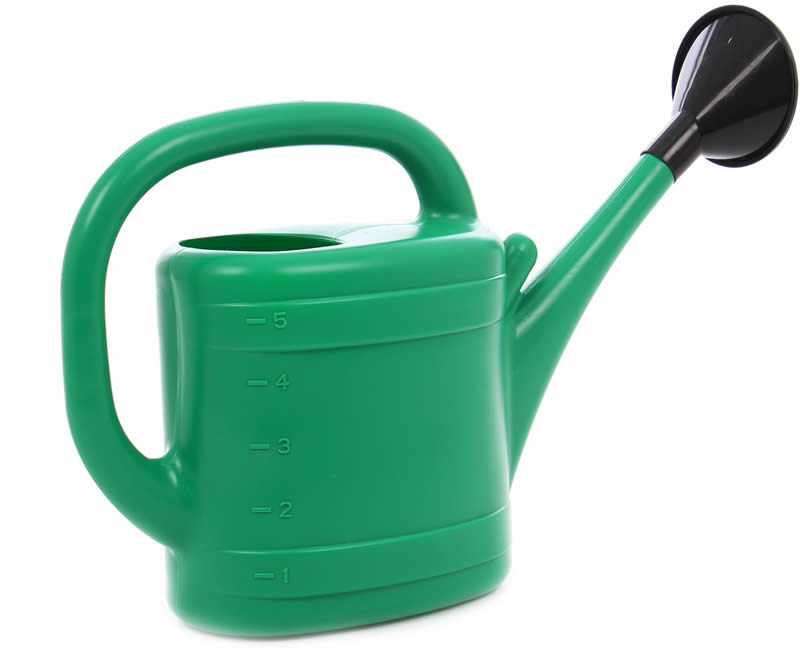 Watering Can is a portable container that you can use to store water. Generally made of metal or plastic and having a handle, a spout, and a sprinkler, it can be used to delicately water plants and flowers.

---
1.4

Pick Mattock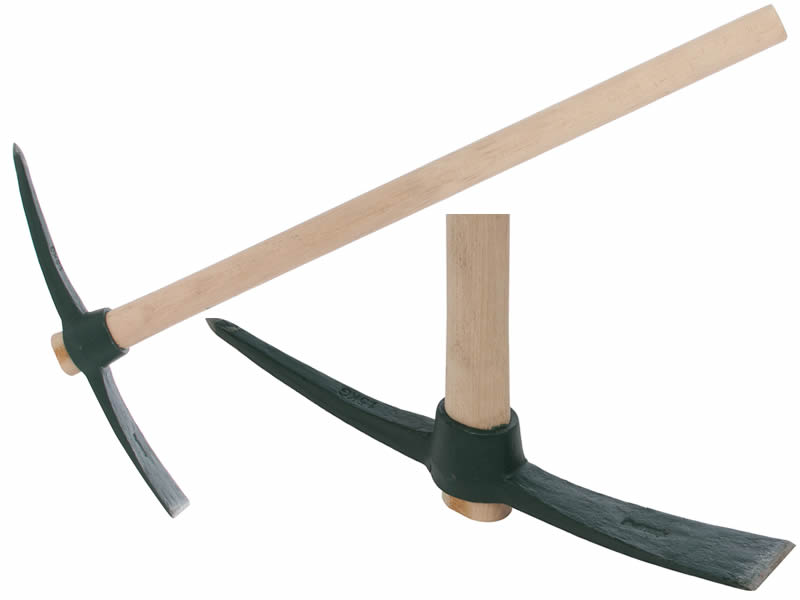 The pick mattock has a long handle generally made of metal, wood, or even fiberglass and a head with a sharp and broad blade. This simple farm tool can be used to remove the roots of various plants or to dig in hard soil with stones.

---
1.5

Iron Fork Hoe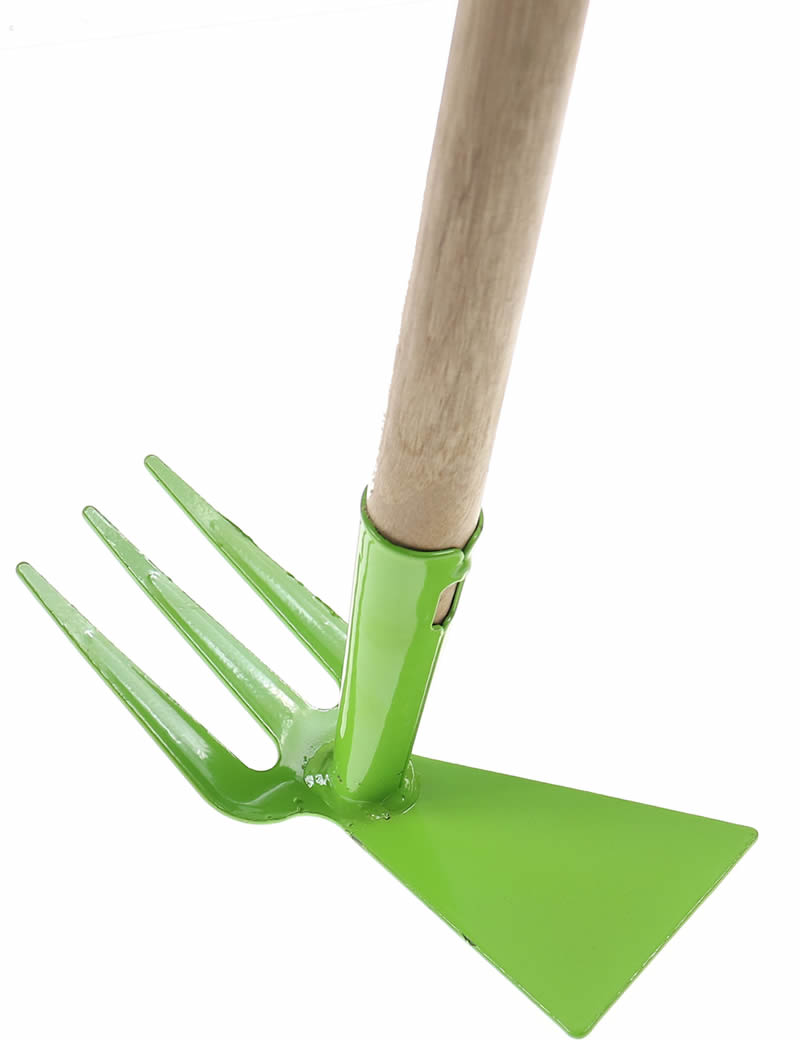 Another essential farm tool is the iron fork hoe. It has a shaft made from wood or metal, a handle grip, and two or more tines. The iron fork hoe can be utilized to remove weeds and prepare the soil by loosening it before planting.

---
1.6

Rake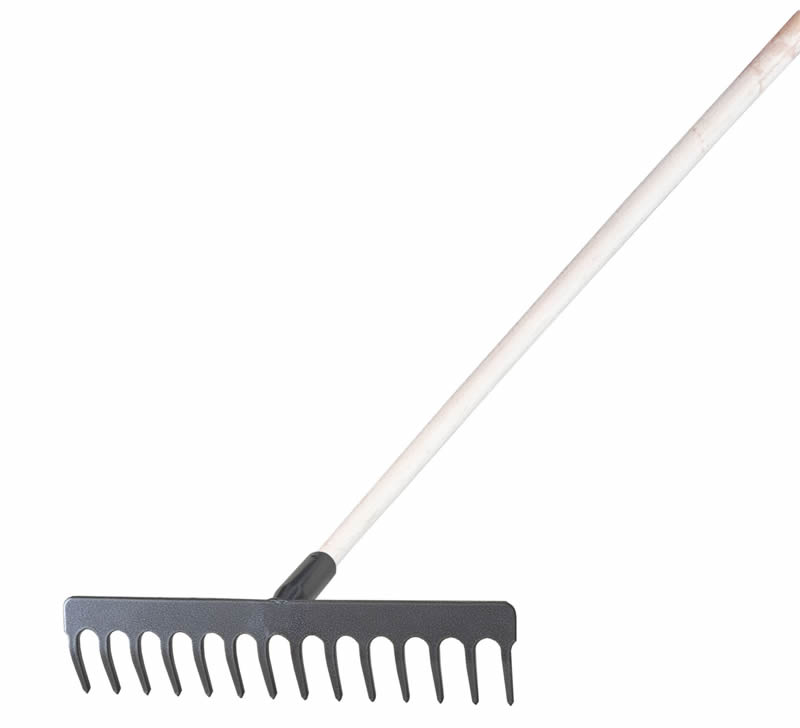 A rake is a simple gardening tool that makes different farm activities easier. It consists of a long handle, a head, and more tines, and can be used for gathering piles of various stuff such as leaves, dead grass, mulch, or hay. It is also helpful when it comes to leveling or weeding the soil.

---
1.7

Panga Machete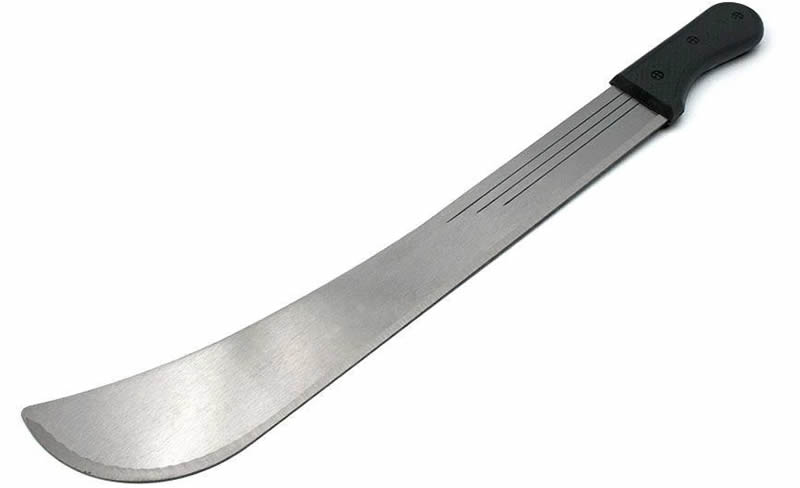 Originating from East and Southern Africa, the Panga machete is a farm tool with a wide and extremely sharp blade. The length of the blade can be 12 to 18 in ( 30 to 45 cm), and usually, its tip ends with a point turned upwards.
The Panga machete uses are to cut thick vegetation and remove small branches.

---
1.8

Hammer

A hammer is a versatile tool that can be handy and save different situations. Its main components are the handle and the heavy head. The hammer can help when you have something to repair, hammer nails, or destroy some things more easily. Regardless of the reason, the hammer is an indispensable farming tool.

---
1.9

Digging Shovel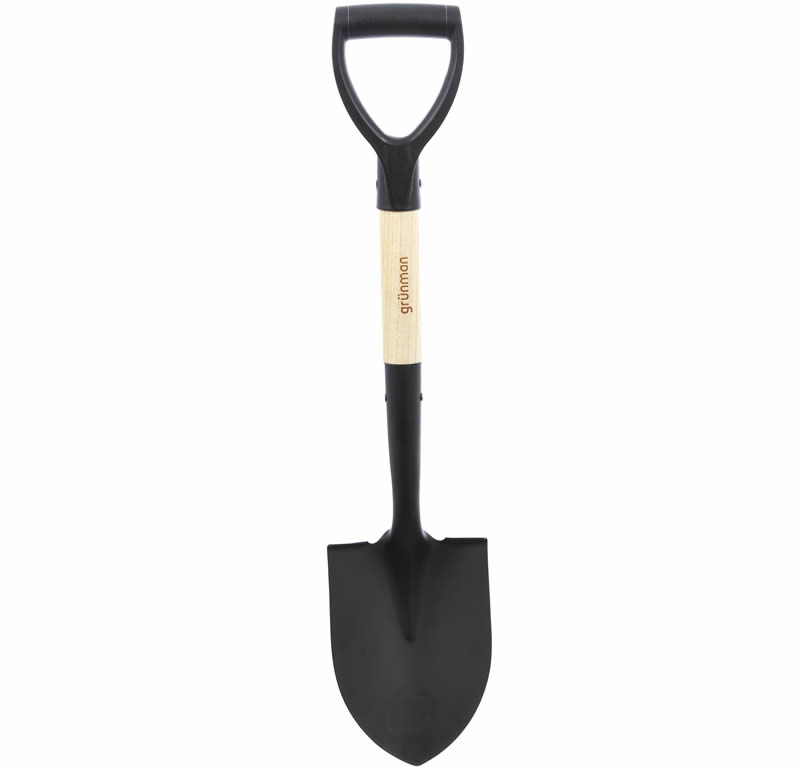 The next farm tool is the digging shovel. It features a handle grip, a long shaft made of wood, metal, or fiberglass, a blade, and a socket that unites the shaft with the blade.
As the name suggests, you can use this tool for digging, as well as for moving various materials such as fertilizer, gravel, or even snow.

---
1.10

Spading Fork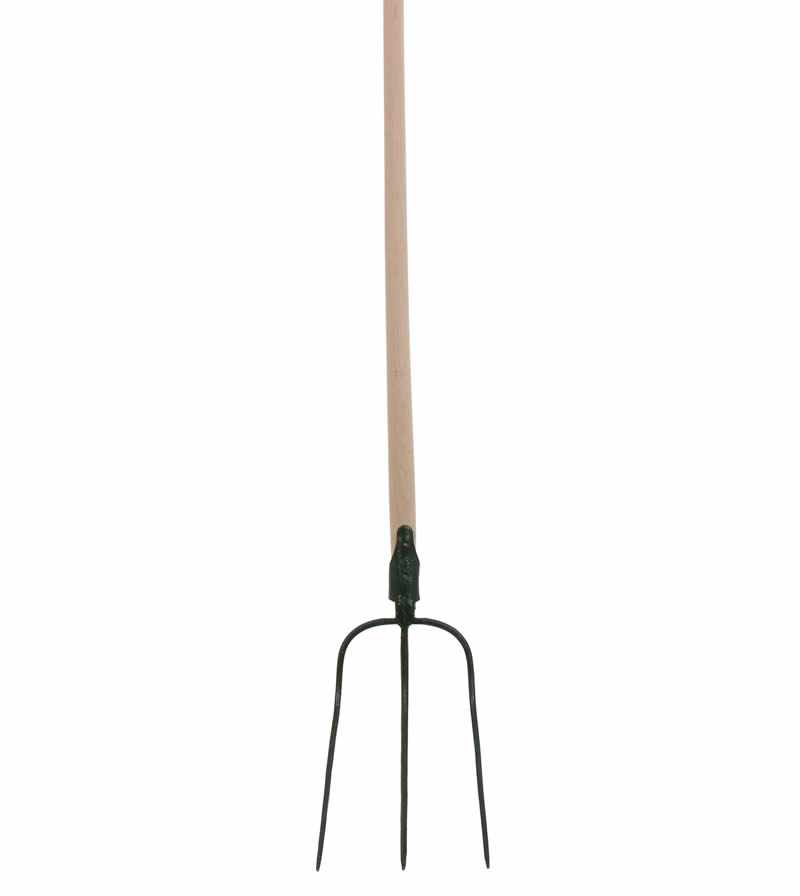 A spading fork is designed with a long shaft and four flat-faced tines. The spading fork can help loosen the soil, lift and move grass, mulch, or compost, and turn soil or hay.

---
1.11

Crocodile Steel Hoe Head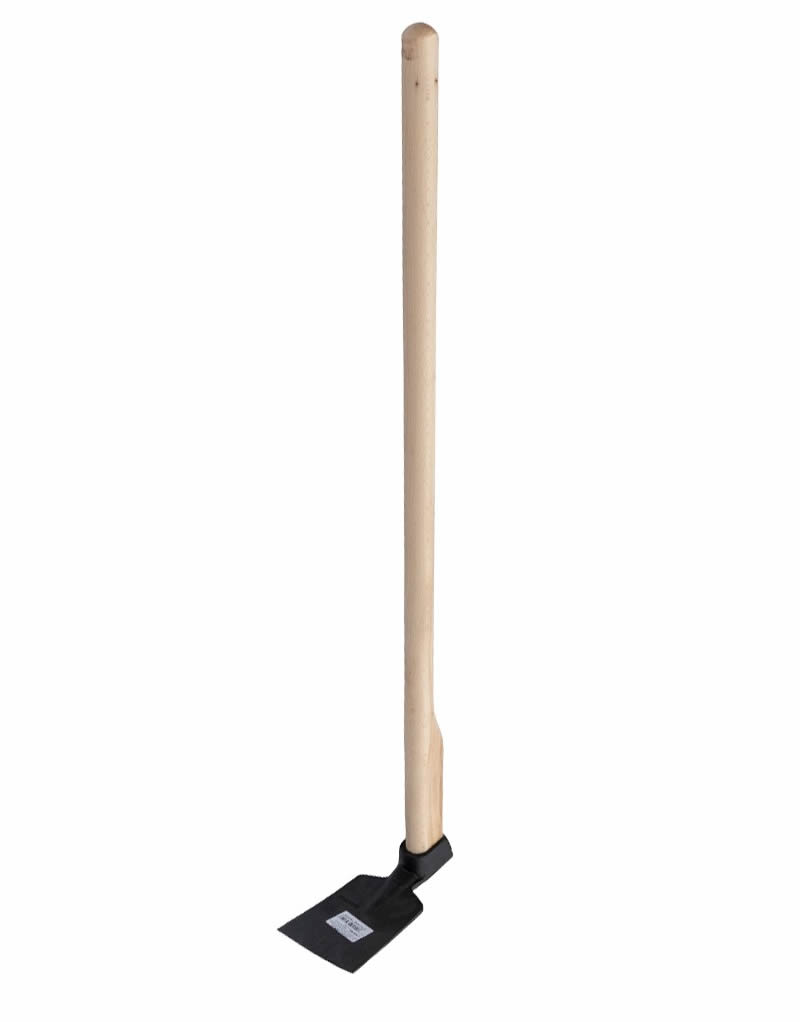 Crocodile Steel Hoe Head is an agricultural and practical tool that should be used together with a long handle. The blade is made using robust steel and is sharp and curved. It can
help dig hard soil, weed, remove weeds, and loosen the soil.

---
1.12

Slasher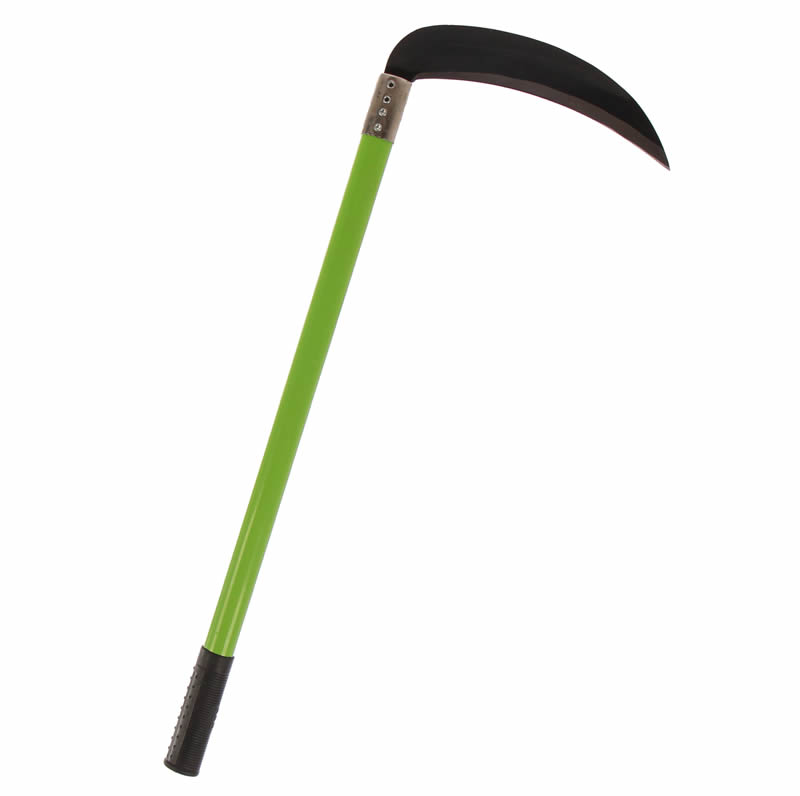 The slasher farm tool comes with a medium size handle and a long and very sharp blade. This tool helps to take care of thinner bushes or to remove the scrub.

---
1.13

Spade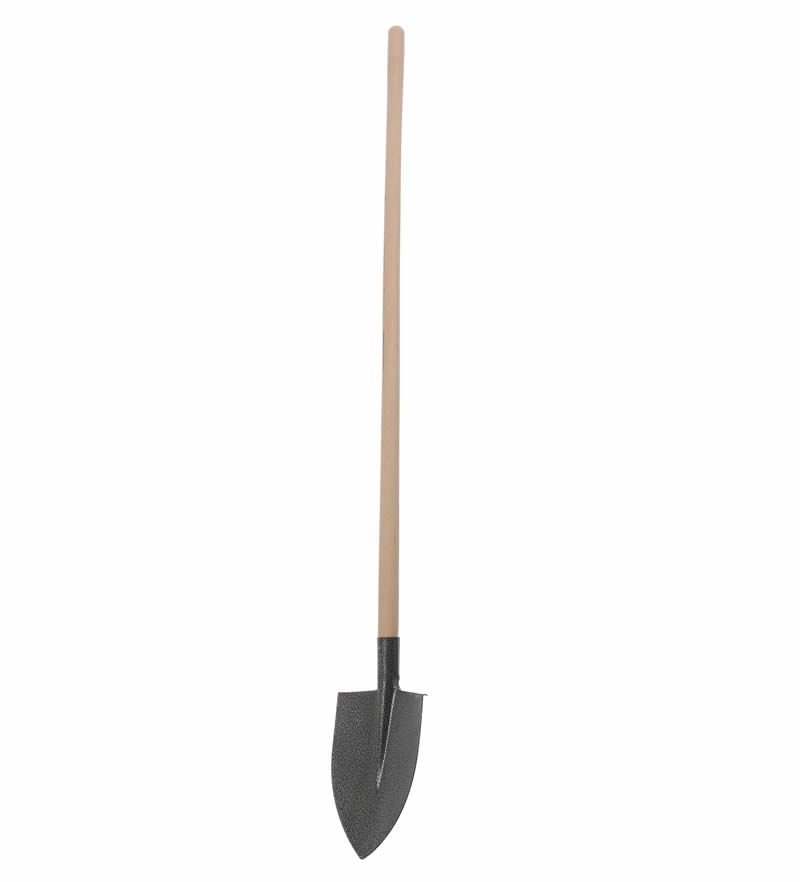 Spade is, like the ones above, another tool made of a long handle and a blade. Its uses are for digging in stony, clayey, and hard soils.
You can make trenches or earth channels with this tool.

---
1.14

Hand Pruner / Secateurs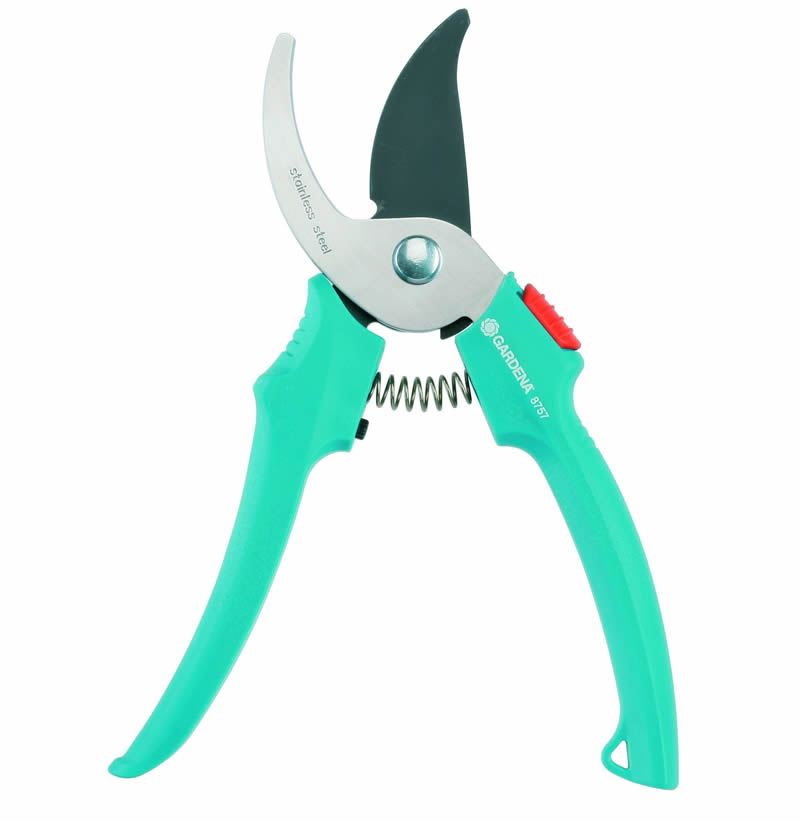 Hand pruner or secateurs is a simple farming tool that looks and acts like a pair of scissors. It prunes flowers, stems, and tree branches.

---
1.15

Pruning saw

The pruning saw has as elements a handle usually rubberized to prevent the risk of injuries and a blade with many aggressive teeth.
If you have bigger and thicker trees or bushes that you want to clean, the pruning saw can help cut those branches that need to be removed.

---
1.16

Manure drag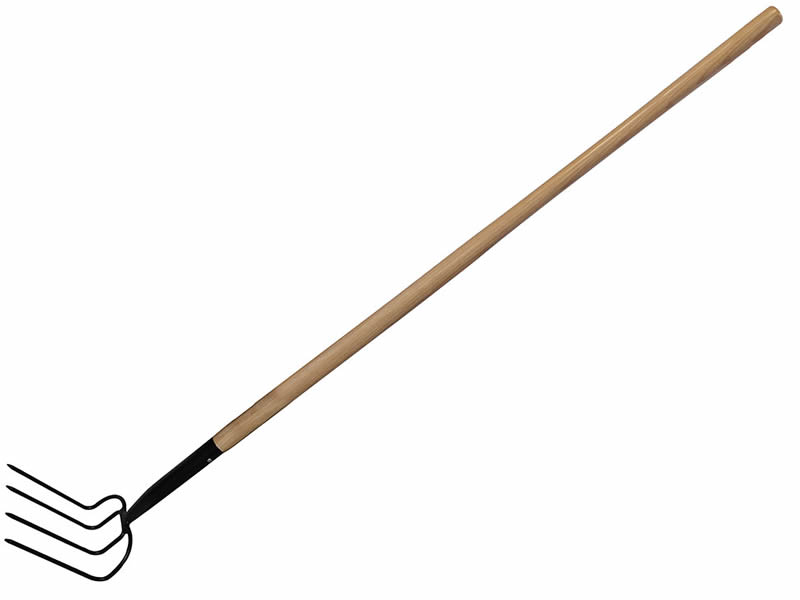 If you are dealing with manure, you can use a manure drag. With a head with four teeth and a long handle, you can use it to rake the manure.

---
1.17

Pliers Set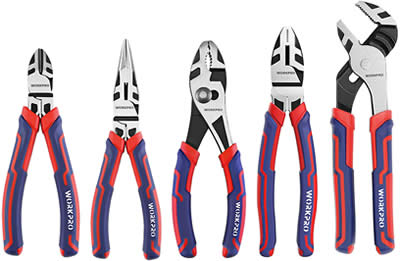 Pliers are fairly small tools with multiple applications on a farm. Pliers can be of several types such as lineman's pliers, slip-joint pliers, locking pliers, adjustable pliers, and bent nose pliers. They can be used to adjust, for example, the wires of an electric fence, or to remove or twist nails.

---
1.18

Hand trowel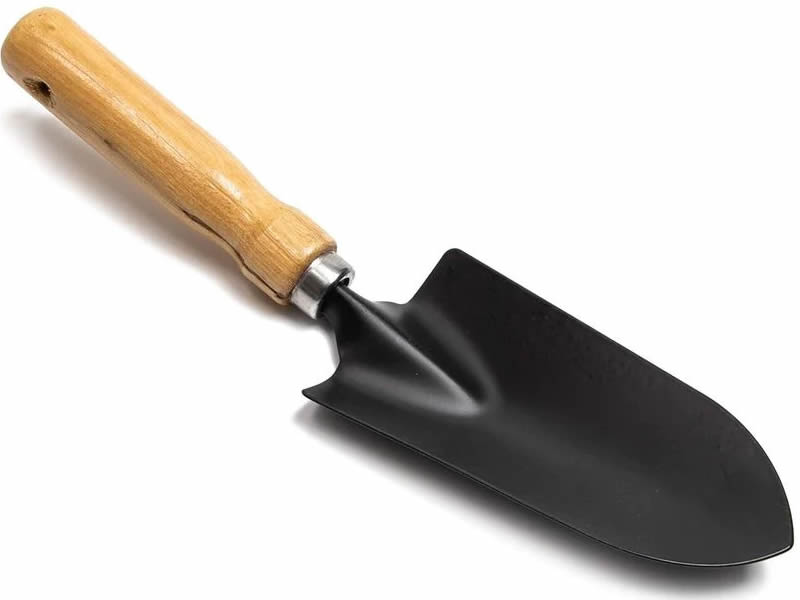 This simple farm tool is mainly used to dig small holes, for example when you want to plant a specific tree, plant, or bulb, but also to transplant seedlings. It has a small handle and a blade that, although not very sharp, can dig into hard ground.

---
1.19

Mallet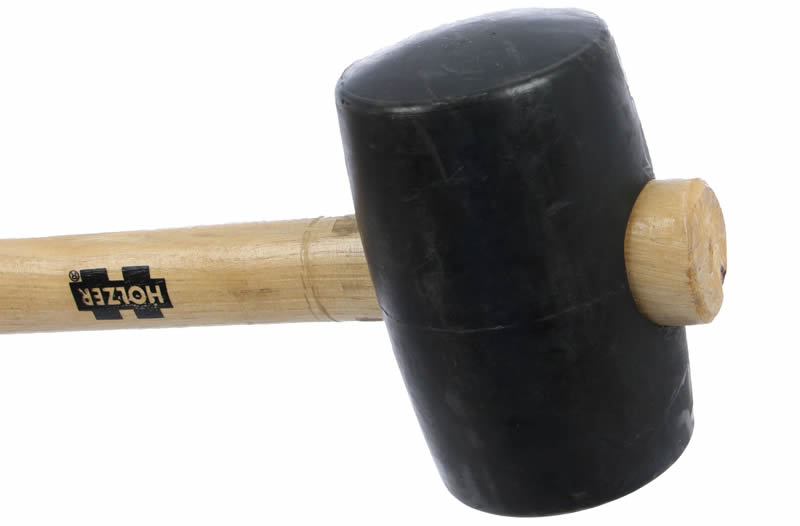 With a resemblance to that of a hammer, the mallet is usually made of wood or rubber. It is very helpful when you have to install wooden posts in the ground.

---
1.20

Axe

One of the oldest weapons in history has become an indispensable tool on farms. The ax consists of a tail that can be longer or shorter and a massive head of steel or other materials. It is commonly used to cut tree branches and split logs.

---
1.21

Crowbar

A crowbar is a tool used in construction, but it also has many applications in agriculture, so it's good to have one on your farm. The tool is made of iron or steel, is long, and has a curved end with a V pattern. The dimensions of this simple farm tool are between 31 to 47 in (80 to 120 cm). If you have rocky ground, then you can use the crowbar to dig holes.

---
2.

Safety farm tools & equipment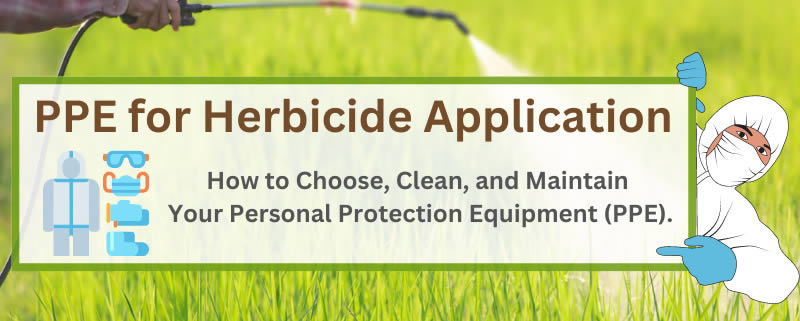 2.1

Chemical resisting gloves
The chemical-resistant gloves are mostly created from premium natural latex. They have the main role of protecting your hands from various chemicals. Their durability is superior to other gloves that protect you against hazardous chemicals, oils, paints, solvents, or detergents. These types of gloves are an essential piece of personal protective equipment (PPE) for everyone who works in industries such as industrial, laboratory, oil and gas, automotive or transport, and agricultural when spraying with herbicides.
These gloves come in different lengths, but they all offer an improved grip to get the job done safely.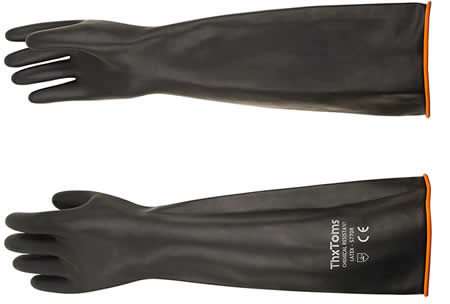 ---
2.2

Chemical-resistant boots
Another piece of personal protective equipment (PPE) that is recommended to be worn together with chemical-resistant gloves is chemical-resistant boots. These types of boots are specially designed to offer maximum protection to your feet.
They are made of superior materials that make the product resistant and impenetrable to any type of chemical substance. Some of them are even thermally insulated, making them ideal for low temperatures. The sole of these chemical-resistant boots is flexible and non-slip.
Those who work in general activities involving chemicals, automobiles and auto service, gardening, agriculture, forestry, pisciculture, logistics, and warehouses can wear them.
In the link below you can find a pair of chemical-resistant boots that I recommend. These boots are waterproof, thick-soled, and slightly insulated, offering great comfort too. Another reason why I recommend this model is its increased durability.
Some customers have cited that they wore the boots for 18 months and still saw no signs of wear.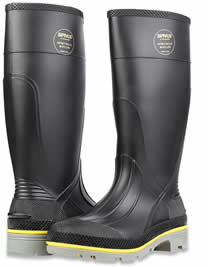 ---
2.3

Protective safety goggles
Eye protection can be done by wearing protective safety goggles. Thus, your eyes will be protected from any dust, particles, or even flying debris. For example, in the case of spraying with herbicides, the person carrying out this process must be careful. External factors such as wind can carry the herbicide in all directions, including towards the eyes.
These glasses are made of materials such as plastic or polycarbonate for increased durability and resistance.
They come in several sizes and usually have a strap that can be adjusted for a good fit on everyone's face.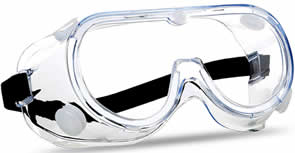 ---
2.4

Face shield with respirator
Sometimes it is possible that the protective glasses are not enough. Then, it means that you need another piece of personal protective equipment (PPE) that protects your eyes, the rest of your face, and your breathing.
Wearing a face shield with a respirator will prevent you from inhaling certain chemicals, harmful particles, or dust in your lungs. This mask is capable of such respiratory protection thanks to the filter included in the design. T
he lifetime of the filter depends on the exposure density and the type of exposure. For example, if you work with allergens, pollutants, or chemical substances, you can use a filter for up to 50 hours of exposure.
These masks not only protect you but also have some cool features such as ventilation or anti-fog technologies. They increase comfort and do not affect your vision or ability to work with it on your face.
And here I have a recommendation for a face shield with a respirator. This product is one of the best sellers and stands out for its superior quality. Even if the price is not that low, I guarantee you that it is worth it. The mask has a design that fits perfectly on every type of face.
Its filter allows you to breathe while reducing exposure through inhalation. Its Never Fog technology focuses on good air circulation. Many users attest to the fact that the mask never fogged once during use. Also, it is not heavy and is very easy to put on and take off.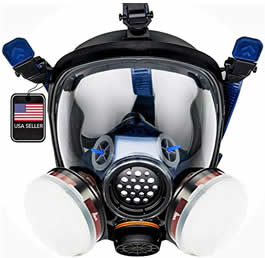 ---
2.5

Disposable jumpsuit
The disposable jumpsuit is made of breathable materials such as polypropylene or Tyvek. It is worn only once and after that, you should dispose of it. It precisely covers the whole body and is secured by a front zipper as well as elastic wrists and ankles.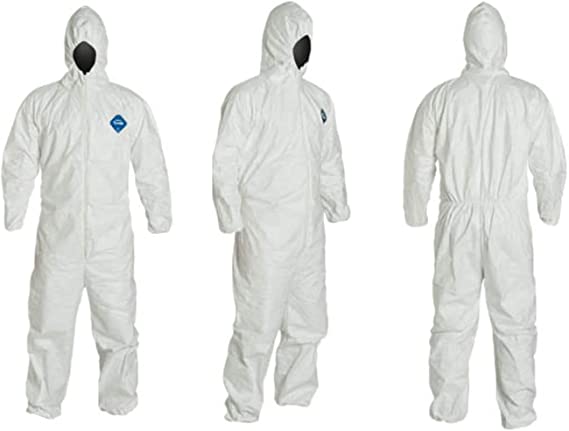 ---
2.6

Rubber apron
The final piece of equipment that you can add to your protective clothing is the rubber apron.
The rubber apron is necessary especially when working with dangerous liquids or chemicals. It is made of materials that are sturdy and durable when exposed to various hazards.
The apron has a strap that ties to the back for good stability and covers the front of the body.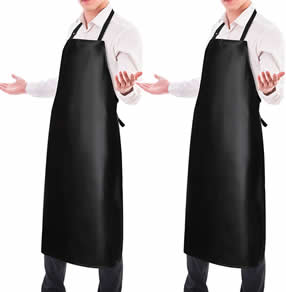 ---
This was our list of simple farm tools you should have as a farmer.
Do you think we forgot one? Let us know in the comments section what simple farm tools you already have and whether they have helped you in your daily work or not.