To those who are passionate about machinery and agricultural machinery, I hope you are ready for the beast that I have chosen to present to you in detail.
Today's machinery is the biggest Kubota tractor with its own series. Named Kubota M8, it is a heavy-duty tractor that will completely change your vision of how agriculture is done.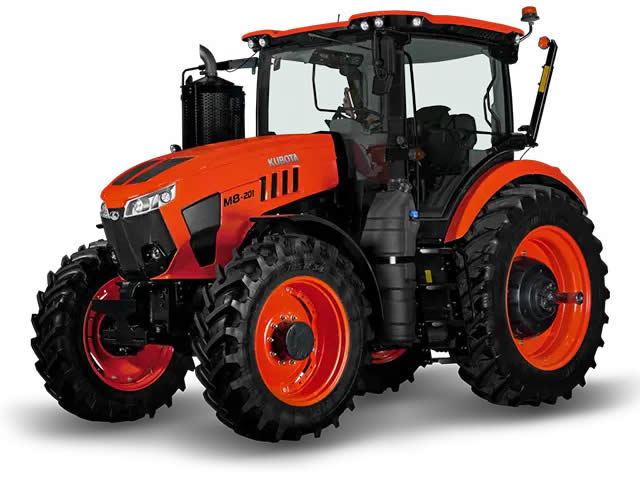 Now, let's see all the features and technology that this tractor has to offer.
Kubota M8 Tractor Features
Having some unusual dimensions, it is quite clear that even in terms of features this big tractor will not disappoint.
At first sight, the tractor will leave you amazed with its cabin made entirely of glass. Those from Kubota described it as "your office, with the view", and I am not arguing this because it is indeed right. This cabin has a 360° panoramic view and a roof panel with an unobstructed view.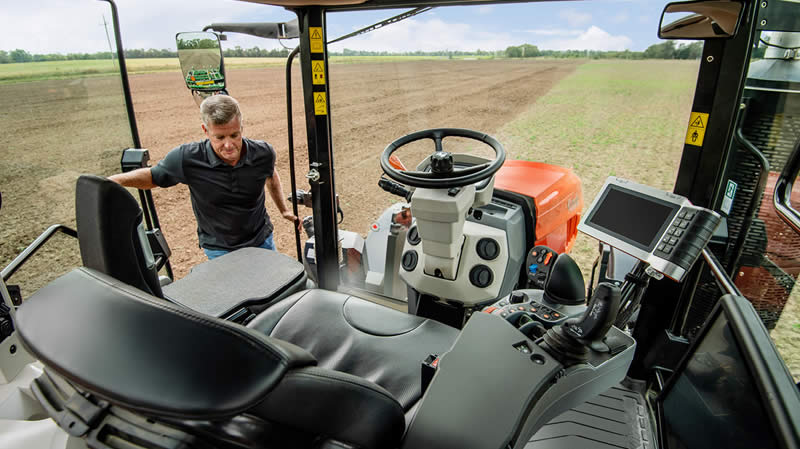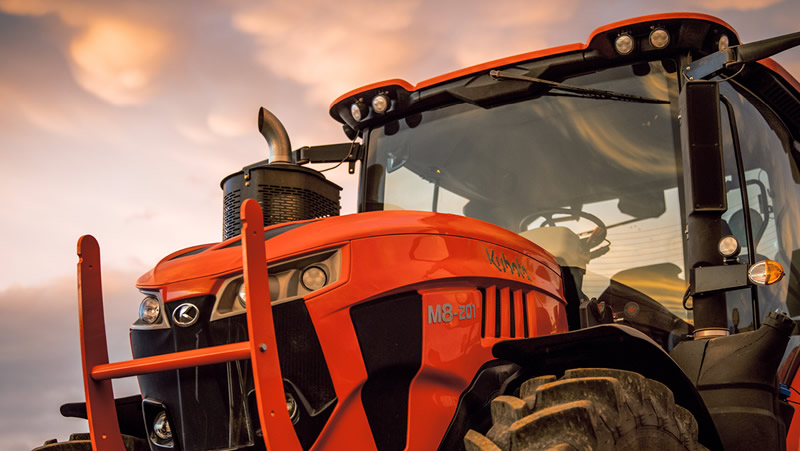 To make the work of any operator even easier, the tractor comes with window defoggers, front and rear wipers, standard sun visors, and well as heated and power-adjustable mirrors, and rear visors as optional options. All these give the operator a clear and wide-ranging view, allowing for maximum visibility while operating the fields.
Inside the 145 cubic feet cabin, ample room for movement allows the controller to move freely.
At the same time, he can use the manual climate control system for an optimal temperature, but also the radio or A/C. There is also a power-ready USB port that can power multiple devices such as extra monitors, as well as a 12-volt power station just in case you want to charge your laptop while you work.
And, this is not all. What is missing? The chair's features, of course. The Kubota's seating has a standard pneumatic suspension that offers a feeling of softness and comfort.
Of course, this can be upgraded with the other type of suspension such as the semi-active one, but also with a package of leather covers with heating/cooling.
Command Center
To make all farming operations run smoothly and efficiently, it comes with some modern control applications that will assist you in all tasks. The tractor's command center is a great tool that has been tailored with the operator's convenience in mind, having a user-friendly interface and advanced functionality. This easy-to-use design maximizes the controller's ability to perform.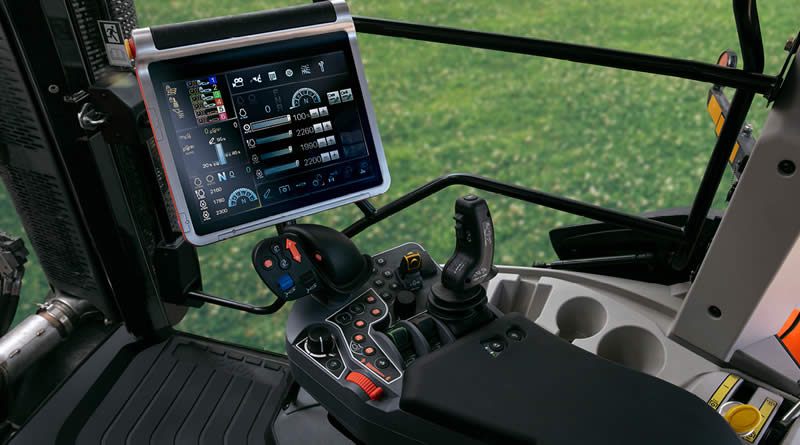 In addition to the command center, the biggest Kubota tractor features a standard 7″ K-monitor that can be upgraded with a 12″ LCD touchscreen display. Via the monitor, the following can be accessed: the system controls, the connectivity for cameras, and the ISO-BUS control.
The tractor's compatibility with all industry farming solutions makes it perfect to be used in any farming scenario, while the Kubota Headland Control helps to create automatic operations.
With all these comfort and control features, the Kubota M8 really stands out as a top-of-the-line tractor.
Production
The M8 tractor is manufactured by Kubota Tractor Corporation, which is headquartered in Grapevine, Texas.
This company has a reputation for producing also other high-quality farm tools and machinery. They even created a line of tractors of up to 170 HP, garden equipment, utility vehicles, and hay tools and spreaders.
Nevertheless, of all their products, Kubota M8 is one of their big tractors.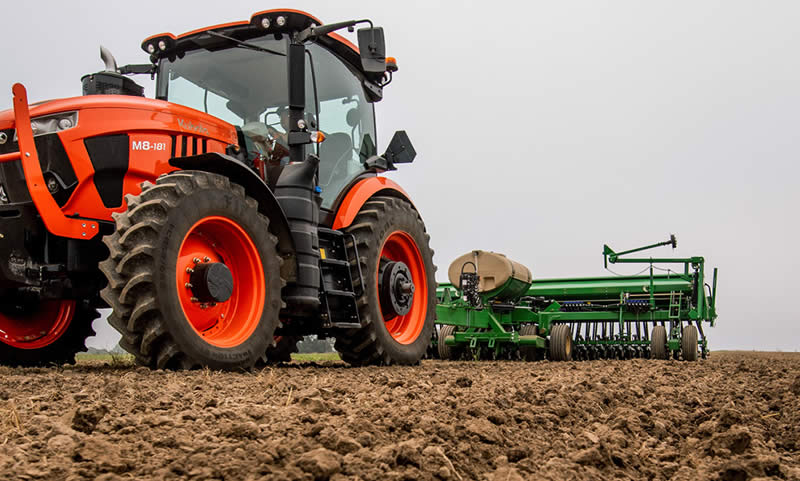 Engine
Those from Kubota wanted the M8 to have a powerful engine, friendly to the environment through less fuel consumption and lower emission, but to also reduce the cost of operation for farmers.
As a result, the Kubota M8 tractor is equipped with a Cummins B6.7 Performance Series engine. Believe me when I say that this engine is a real masterpiece built by Cummins, being even the most popular diesel engine from this company.
This six-cylinder, 6.7L engine has an EGR-free design, which reduces the cooling system space claim. Unlike the predecessor model, the Cummins B6.7 engine provides 5% more power and 31% more peak torque.
The Holset VGT variable-geometry turbocharger technology delivers superior performance across a wide range of engine speeds, improving its efficiency and overall responsiveness. For easy maintenance and installation, the engine components can be placed in different ways. For example, the pan locations can be placed in front-or rear sump, while the ECM and maintenance filters can be on-engine or remote options.
This engine is available in two versions, one of 180 hp and another of 200 hp.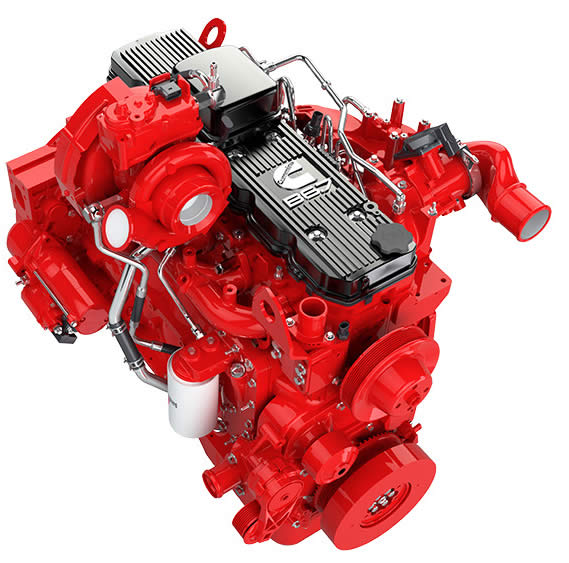 Transmission
This tractor boasts a fully electronically controlled Semi-Powershift transmission that is comfortable and convenient to use. This type of transmission offers 30 forward and 15 reverse gears, reaching a speed of 25 mi/h. Plus, there is a six-speed power shift with two of the gears overlapping, which means that you don't have to change the speed that often during tasks.
Thanks to the all-purpose 4-speed PTO, you can use the economy mode to reduce fuel consumption and emissions.
This mode allows the engine to function at a suitable speed with a lower engine RPM. This specific function is located on the right side of the cabin. Also, the tractor comes with a left-hand lever and right-hand multi-function handle control for greater maneuverability.
Hydraulics
The hydraulics are, as the engine, a dream of any tractor operator, or at least for me it is.
Playing a critical role in the operation of this machinery, the Closed-Center, Load Sensing (CCLS) hydraulic system ensures the right amount of pressure when controlling the movement of the attachments
Here, the tractor comes with a standard implement pump flow of 31.7 GPM, but you can always opt for the optional implement pump flow of 42.2 GPM. Same for the valves – standard 3 valves, and optional 5 valves.
Hitch
When it comes to the hitch, this tractor comes with an optional Category III three-point front hitch and front PTO. It attaches quite easily and can lift a standard of 112000 lbs or upgrade to 13600 lbs. With this common three-point hitch it is easy to implement plows, mowers, or cultivators.
Loader
The tractor has an M77 loader that helps you move and transport all you want. The accessibility of the loader is simple. It is easy to handle it through an electronic Joystick control created by Kubota.
Also, the biggest Kubota tractor reaches a maximum lifting height of 181.2″ at the pivot and lifts 5490 lbs. Besides the impressive height, it also has other features such as a mechanical self-leveling system, and a loader suspension. The Kubota Shockless Ride(KSR) suspension system delivers comfort even on uneven terrain by absorbing shocks and vibrations.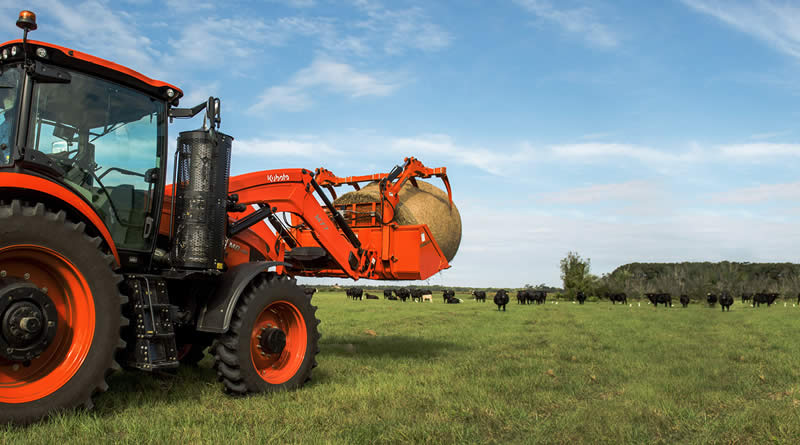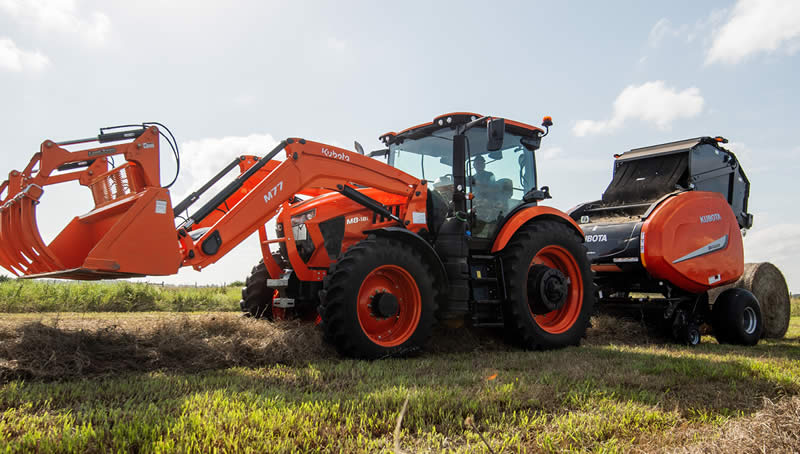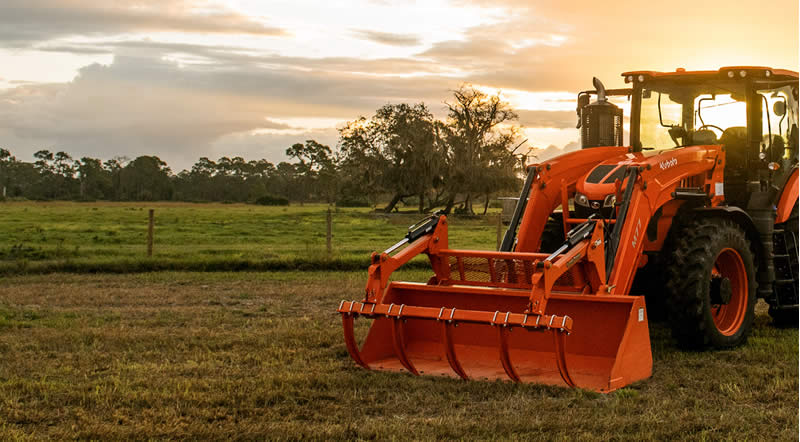 Table 1. TREMENDOUS PERFORMANCE FRONT AND CENTER – The Biggest Kubota Tractor
MODEL
M77
Leveling System
Mechanical self-leveling (MSL)
Control Type
Electrical joystick
Standard Equipment
Third function valve, Hydraulic valve quick couplers, Accumulator (KSR: Kubota Shockless Ride)
Max Lift Height
To Pivot Pin in. (mm) 181.2 (4600)
Under Level Bucket in. (mm) 169.4 (4300)
Clearance with Bucket Dumped in. (mm)
143.1 (3630
Max. Dump Angle
54°
Bucket Roll-Back Angle
49°
Lift Capacity*
(Pivot Pin, Max. Height) lbs. (kg) – 5200 (2360)
(800mm Forward, Max. Height) lbs. (kg) – 5490 (2490)
(Pivot Pin, Ground Level) lbs. (kg) – 6940 (3150)
(800mm Forward, Ground Level) lbs. (kg) – 6590 (2990)
Breakforce Force
(800mm Forward, Ground Level) lbs. (kg) – 10140 (4600)
*Loader lift capacity is limited by GVW and proper ballasting.
Power
The M8 tractor has integrated Responsive Power Delivery (RPD) technology. The RPD technology improves the power and efficiency of the tractor by adding 25 hp.
Dimensions
The weight of this tractor is 19510 lb, which is quite a significant number. However, in the end, it is one of the largest Kubota tractors. The height is also 128 inches, and the wheelbase measures 114 inches.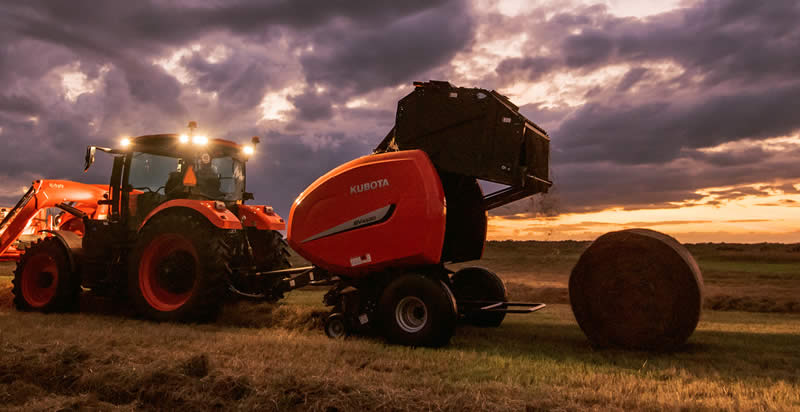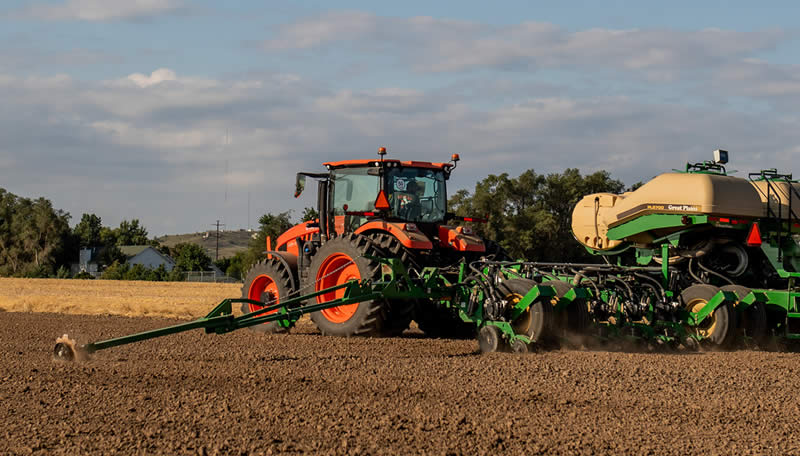 The Biggest Kubota Tractor – Conclusion
This is the story of the Kubota M8, one of the world's biggest tractors. My overall opinion is that it can tackle any challenge. Its engineering is outstanding and its features can meet the needs of all types of farms and operations. This reliable, durable, and environmentally friendly tractor is one that I would definitely like to have on my farm.
Table 2. Kubota M8 Specs & Compare
TRACTOR
M8-181
M8-201
ENGINE
Engine
B6.7 Tier 4 Final / Stage V
Manufacturer
Cummins
Displacement (L)
6.7
No. of Cylinders
6
Aftertreatment
DOC+SCR+DPF
Fuel Tank Capacity gal(L)
99 (375)
Def Tank Capacity gal(L)
9 (35)
PERFORMANCE
Rated Engine Horsepower* @ 2100 Engine RPM HP
180
200
Responsive Power Delivery
Additional 25 HP
Rated PTO Horsepower* @ 2000 Engine RPM HP
145
159
PTO
Type
Electro-Hydraulically Operated
Rear PTO Types
540 – 6 Spline & 1000 – 21 Spline (Optional 1000 – 20 Spline)
Rear PTO Speeds
540/540E/1000/1000E
Front PTO Type – Optional
Electro-Hydraulically Operated
Front PTO
1000 – 21 Spline, Clockwise
TRANSMISSION
Semi-Powershift
30F x 15R – 6 Powershifts x 5 Ranges
KVT
CVT
Max. Traveling Speed MPH (km/h)
24.8 (40) (Optional 31 (50))
HYDRAULICS
Hydraulic System
Closed-Center, Load Sensing (CCLS)
Steering/Operating Flow gpm (L/min)
11.1 (42)
Standard Implement Pump Flow gpm (L/min)
31.7 (120)
Optional Implement Pump Flow gpm (L/min)
42.2 (160)
Max Flow at One EHR Remote gpm (L/min)
31.7 (120)
No. of Rear Remote Valves (Electronic)
3 Valves (Optional 5 Valves)
Power Beyond
Optional
Trailer Brake (Hydraulic)
Optional
Drawbar
Category
CAT III (Optional CAT IIIHD)
Rear 3-Pt Hitch
Category
CAT III/IIIN
Lift Cap, 24" Behind Lift Points (OECD)* lbs. (kg)
11200 (5080)
Optional: Lift Capacity (OECD)* lbs. (kg)
13600 (6170)
OBall Ends
Standard
Hook Ends
Optional
Front 3-Pt Hitch
Factory Installed
Optional
Lift Capacity at Hooks (OECD)* lbs. (kg)
8818 (4000)
Front Axle
Rigid Limited Slip Differential
Standard
Suspended Full Locking Differential
Optional
Rigid Full-Locking Differential
Optional
Turning Angle
55°
Rear Axle
Bar Axle 4.13"x 98" (105mm x 2489mm) Overall Length
Standard
Bar Axle 4.13" x 118" (105mm x 2997mm) Overall Length
Optional
Rear Axle
7" K-Monitor
Standard
12" K-Monitor Pro
Optional
High Visibility Roof Panel
Standard
Seat Fabric – Air Suspension
Standard
Seat Fabric – Semi-Active
Optional
Seat Leather – Semi-Active Heat and Air Conditioned
Optional
Radio Ready
Standard
Cab Suspension
Optional Semi-Active Electro – Hydraulic
Exterior Lighting
Standard 8 Halogen (Optional 12 Halogen)
LED Lighting
Optional 12 LED
Measurement
Wheel base in. (mm)
114 (2895)
Avg Shipping Weight lbs. (kg)
Semi-Powershift transmission: 17570 (7974); KVT transmission: 18498 (8391)
Height in. (mm)
128 (3250)
*Factory estimated rating. Kubota Tractor Corporation and Kubota Canada Ltd. reserve the right to change the stated specifications without notice. This material is for descriptive purposes only and reasonable efforts were used to set forth the contained
information; some items shown may be optional and some products shown may not be available at all dealerships. Kubota disclaims all representations and warranties, express or implied, or any liability from the use of this material. For complete warranty, safety
and product information, consult your local Kubota dealer and the operator's manual. Power (HP/KW) and other specifications are based on various standards or recommended practices. For your safety, Kubota strongly recommends the use of a Rollover
Protective Structure (ROPS) and seat belt in almost all applications. This material is intended for the United States, US territories, and Canada only. For information regarding Kubota products or services outside these areas, see Kubota Corporation's global web
site. Kubota does not provide parts, warranty or service for any Product which is re-sold or retailed in any country other than the country for which the Product(s) were designed or manufactured.
Related video – Kubota M8, The Biggest Kubota Tractor:
---
Images credit: Kubota Canada, Cummins